Here are the top headlines from Fox News Flash. See what people are clicking on FoxNews.com.
NEW Fox News articles can now be heard on audio! The Justice Department stated on Thursday that four accused Guatemalan human smugglers who were indicted in the United States had been detained as part of a "major" operation to "disrupt and dismantle a transnational human smuggling network."
At the request of the United States, the individuals were apprehended in the Central American nation. According to prosecutors, they "allegedly conspired with other smugglers to facilitate the travel of large numbers of migrants from Guatemala through Mexico, and ultimately to the United States, charging the migrants and their families approximately $10,000 to 12,000 USD for the perilous journey."
U.S. Attorney Ashley Hoff stated in a statement that the "latest arrests represent the culmination of over a years work of international collaboration and investigation into this vast human smuggling organization." "This particular criminal group has smuggled a considerable number of migrants from Guatemala, including a young woman whose body was cruelly dumped by the smugglers in Crane County, Texas, after she passed away while being trafficked."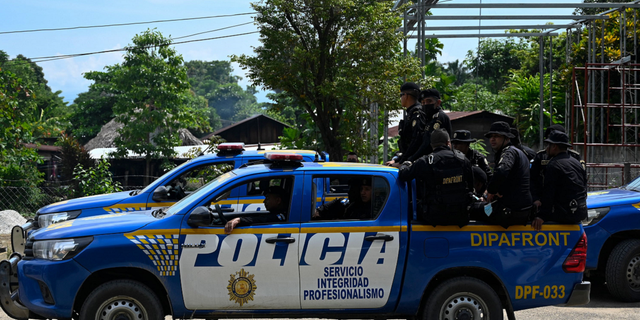 The El Estor indigenous municipality is pictured being patrolled by the Guatemalan Civil National Police in October 2021. AFP/Johan Ordonez via Getty Images )
On August 2, the Justice Department said that the Guatemalan National Civil Police had arrested 19 people, including the four fugitives sought by the United States, after executing 26 search warrants in the Guatemalan cities of Huehuetenango, El Quich, Totonicapn, Alta, and Baja Verapaz.
They were identified as Juan Gutierrez Castro, aka "Andres," 45; Lopez Mateo Mateo, nicknamed "Bud Light," 42; Felipe Diego Alonzo, aka "Siete," 38; and Nesly Norberto Martinez Gomez, or "Canche," 37.
The Justice Department noted, "As a consequence of the search warrants, law enforcement recovered 10 high-valued motor vehicles, guns, and cash."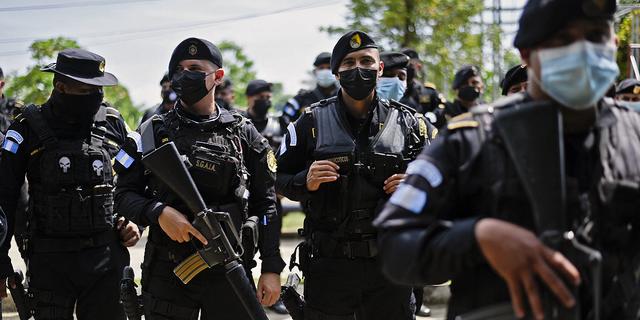 U.S. Attorney Ashley Hoff said Thursday that the arrests by Guatemalan police are the "culmination of over a years efforts of international coordination and investigation into this extensive human smuggling operation."