Here are the top headlines from Fox News Flash. See what people are clicking on FoxNews.com.
NEW Fox News articles can now be heard on audio! The American Navy has revealed the identity of the seaman who sadly perished in the Baltic Sea on Monday.
According to a statement made public by the Navy, Seaman Recruit David Spearman of North Carolina died after falling overboard from the USS Arleigh Burke.
"Arleigh Burke was greatly impacted positively by this sharp, young man. The family and friends of Seaman Recruit Spearman are in my entire crew's thoughts and prayers "said USS Arleigh Burke commanding officer Cmdr. Pete Flynn.
"We extend our deepest sympathies for their loss. Thank you for your extensive efforts in finding our shipmate, Swedish and German navies, U.S. Air Force, and Arleigh Burke sailors."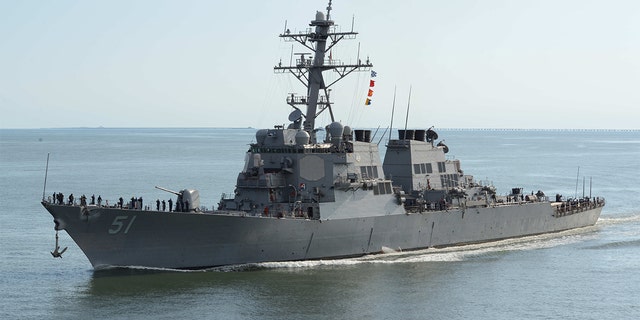 On its route back to port, the guided-missile destroyer USS Arleigh Burke passes through the Chesapeake Bay. (Mass Communication Specialist 1st Class RJ Stratchko/Released, U.S. Navy photo)
In January 2022, Spearman, 19, finished his basic training.
When he went overboard, he was serving on a guided-missile destroyer close to Helsinki, Finland.
Search and rescue efforts to find and save Spearman were made by Navy officers, but were stopped on August 2.
Spearman is only one of several navy personnel in his family, according to his cousins.
Investigations are still being conducted into the unfortunate incident.
Fox News Digital journalist Timothy Nerozzi works there. You may email him at timothy.nerozzi@fox.com and follow him on Twitter at @timothynerozzi.