Here are the top headlines from Fox News Flash. See what people are clicking on FoxNews.com.
NEW Fox News articles can now be heard on audio! According to the White House physician, President Biden tested positive for the coronavirus again on Wednesday and would continue to follow his "strict isolation measures."
Biden completed a brief workout on Wednesday morning, according to Kevin OConnor, who wrote in a letter that Biden feels good but is "still battling an occasional cough, although less frequently than yesterday."
"He continues to feel well and has no temperature. His oxygen saturation, respiration rate, temperature, pulse, and blood pressure are all perfectly normal "And OConnor. His lungs are still unclouded.
"We kept up our daily monitoring because of his positive rebound, which we reported on Saturday. His SARS-CoV-2 antigen testing came back positive this morning "The physician added.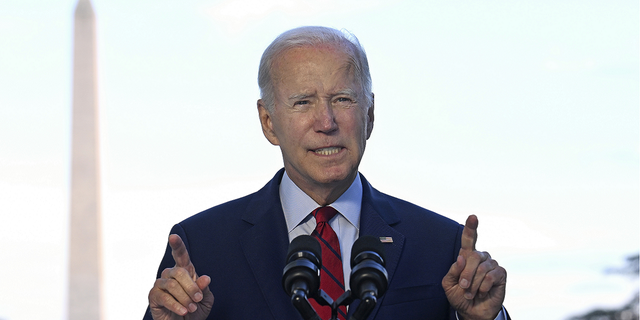 On August 1, 2022, President Biden delivers a speech from the White House's Blue Room Balcony in Washington. AP Photo/Jim Watson/Pool
According to OConnor, Biden will continue to be reclusive and "handle the business of the American people from the Executive Residence."
Last week, according to OConnor, Biden underwent antigen testing on Saturday morning after testing negative for COVID-19 on Tuesday evening, Wednesday morning, Thursday morning, and Friday morning.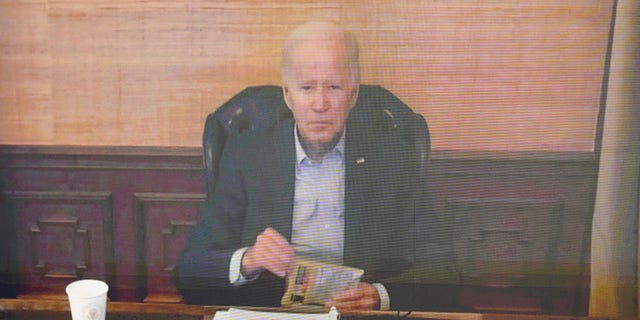 On Friday, July 22, 2022, President Biden virtually joins his economic team for a meeting at the South Court Auditorium of the White House complex in Washington. Andrew Harnik, file for an AP photo
On July 21, the president experienced his first coronavirus infection.
This report was provided to by Fox News' Adam Sabes.