NEW Fox News articles can now be heard on audio! The U.S. is currently dealing with a serious public health emergency due to the epidemic of the monkeypox virus, which follows the country's worst public health crisis in a century (MPV). Like we did with COVID-19, America's mayors are prepared to move quickly to address the crisis by collaborating with the federal government to inform citizens about infection prevention, assist with testing, and provide vaccinations locally. To enable us to be successful in our roles, we require a well-funded and well-coordinated federal response, which is what we were lacking.
Similar to COVID-19, the states with the most confirmed MPV cases are California and New York.
Early in August, local public health emergencies were proclaimed in both of our areas to hasten the immunization, testing, and treatment of as many members of at-risk groups as possible in response to this outbreak. But as of now, we haven't been able to fully realize our ability to halt this virus because to limited supply, restricted vaccine eligibility, and rigorous symptom criteria for testing.
We need to improve and we can.
CONFIRMED MONKEYPOX DEATH REPORT FROM LOS ANGELES COUNTY OFFICIALS
Serving the communities at the greatest risk must be our main priority. In San Diego, incidents involving people who identified as LGBTQ account for 92% of all cases. We both agree that it is crucial to have the tools necessary to rapidly and effectively inform and connect with our most impacted groups, despite the fact that one of us is the first openly homosexual mayor of the city of San Diego and chairman of the U.S. Conference of Mayors LGBTQ Alliance. Our successful vaccination campaigns have reached tens of thousands of homosexual and bisexual men who are actively engaged in sexual activity in both of the locations we serve.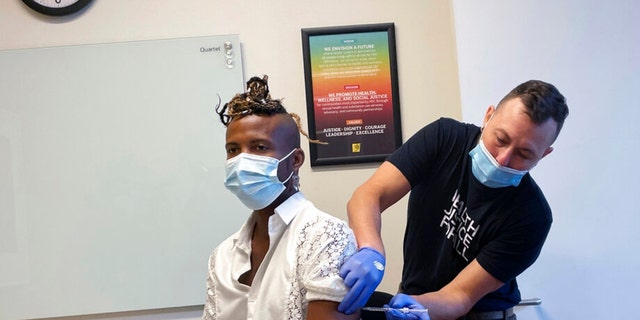 We need a fully operational partnership between the federal, state, and local governments, as well as ongoing financing to support such efforts, to stop the spread of MPVs. Congress should take advantage of the chance to provide immediate financing to address MPV as soon as they reconvene from their August recess and start debating the budget that will result in a short-term Continuing Resolution (CR). Waiting until we have a full-year budget agreement, which is still months away, might make our task more challenging, costly, and deadly.