Americans have learned to love "buy now, pay later" services, but for certain borrowers, the "pay later" portion is getting harder.
Loans that let you buy something now and pay for it later allow you to pay for luxury products, technology, or brand-new footwear over time. Companies like Affirm, Afterpay, Klarna, and PayPal have developed well-liked financial solutions around these short-term loans, especially for borrowers who are younger and less likely to be concerned about mounting credit card debt.
The number of delinquencies is now increasing as the industry gains more clients. Consumers are being squeezed by inflation, which makes it harder to pay off debts. Some borrowers make poor financial decisions, especially if they are convinced to take out many loans, while others might have been credit risks in the first place.
"You have a kind of toxic brew of concerns," said Michael Taiano, an analyst with Fitch Ratings, who co-wrote a report in July outlining some of the issues with the industry. "You have an industry with a higher concentration of subprime borrowers in a market that hasn't been effectively tested through (this type of economy)."
EXTENDING TO STOREFRONTS AND GAS PUMPS WITH BUY NOW, PAY LATER
The most common kind of buy-now, pay-later loans allow for four payments spread out over six weeks: one is made at the time of purchase, and the other three are frequently timed to match pay periods. There are also longer-term loans available for bigger items. The majority of short-term loans are interest-free. Businesses that do charge interest are able to express explicitly up front how much a borrower would be required to pay in financial fees.
Buy now, pay later plans were first viewed by consumer advocates and financial advisors as a potentially healthier type of consumer debt if utilized properly due to their aspects. The major worry had been late penalties, which, if a borrower is late with a payment, might function as a significant finance charge on a minor purchase. The costs may total up to $34 when interest is added. However, as criminal activity has increased and businesses have been more active in their product marketing, proponents believe that more regulation is now necessary.
According to a report issued on Thursday by the Consumer Financial Protection Bureau, the sector is expanding quickly. In 2021, Americans borrowed around $24.2 billion through buy-now, pay-later programs, up from just $2 billion in 2019. It is only anticipated that this industry-wide number will rise much higher. In the first half of the year, consumers of Klarna used its service to make purchases totaling $41 billion, up 21% from the same period last year. In the second quarter, PayPal's revenue from its buy now, pay later offerings more than tripled to $4.9 billion.
Jasmine Francis, a 29-year-old information analyst from Charlotte, North Carolina, claimed that she made her first purchase from the fast-fashion retailer Forever21 in 2018 using a buy now, pay later program.
BUY NOW, PAY LATER USERS UNHAPPY WITH SERVICE, SURVEY REVEALS
She recalled, "I just had a cartful." "When I first saw Afterpay at the checkout, I initially thought, "Somethings gotta go back," but as soon as I did, I realized that everything would still arrive immediately. That made my ears happy."
It's unknown how responsibly consumers are using buy-now, pay-later loans. In contrast to credit card delinquencies, Fitch reported that these service delinquencies dramatically increased in the year ending March 31. Additionally, the CFPB claims that an increasing number of the loans that the sector is issuing are being charged off or are so delinquent that they are probably uncollectible. The industry's charge-off rate was 2.39% in 2021; considering the current state of the economy, this number is probably higher. That percentage was 1.83% in 2020.
In a conference call with reporters, Rohit Chopra, head of the CFPB, stated that the growing trend in delinquencies was still present.
TransUnion, a credit reporting agency, discovered that those who use purchase now, pay later loans just as frequently as people who use credit cards do so by accruing debt on top of debt. According to a Morning Consult survey released this week, 15% of users of the buy now, pay later service use the program for everyday expenditures like groceries and petrol, which raises red flags for financial planners. A modest but rising percentage of Americans are using these items for regular transactions, according to the CFPB research.
Andre Jean-Pierre, a former wealth advisor for Morgan Stanley who now owns a financial planning company specializing in assisting Black Americans with proper budgeting and saving, said that if these buy now, pay later plans are not adequately planned for, they could have a cascading effect across a person's entire financial life.
The simplicity with which customers can add these installment loans to their existing debt is a concern shared by advisors, consumer groups, and Washington legislators and regulators.
Sen. Sherrod Brown, a Democrat from Ohio, spoke at a Senate Banking Committee hearing on new financial products on Tuesday and emphasized the advantages of programs that let customers pay for items in installments. But he also has issue with how the sector advertises the schemes.
According to Brown, "ads urge consumers to use these plans for several purchases at numerous internet retailers, accruing debt they cannot afford to repay."
Expert: BUY NOW, PAY LATER IS A PROBLEM FOR SMALL BUSINESSES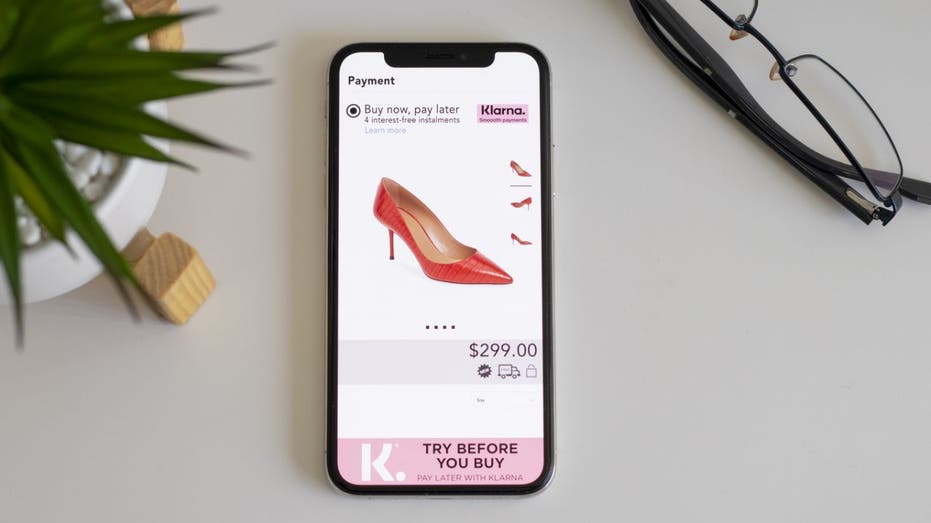 The short-term loans could be problematic because Transunion and Experian do not report them to a consumer's credit profile. Additionally, clients in the purchase now, pay later sector tend to be young, which means they have a short credit history. In theory, a borrower might obtain several short-term loans from different purchase now, pay later businesses; this practice is referred to as "loan stacking," and the loans would never show up on a credit report. Budgeting could be challenging if too many products are put on buy now, pay later arrangements.
It's an industrial blind hole, according to Taiano of Fitch.
The purchase now pay later industry trade group responded in a statement to the claim that its products would burden borrowers with excessive debt.
According to Penny Lee, CEO of the Financial Technology Association, "BNPL helps people manage their cash flow responsibly and live better financial lives with zero to low-interest, flexible payment options, and transparent terms and conditions."
While this is going on, companies that offer buy now, pay later services see rising delinquencies as a natural byproduct of growth as well as a sign that inflation is particularly harsh on Americans who are most inclined to use these services.
The founder and CEO of Affirm, one of the largest purchase now, pay later businesses, Max Levchin, stated that "we have noticed some stress (among those with the lowest credit scores), and those are starting to have a hard time).
He said that Affirm is adopting a more cautious lending strategy. "I wouldn't call it a type of precursor to a potential downturn, but its not the same kind of easy sailing it's been," he said.
During the Coronavirus Pandemic, Affirm becomes more popular
After the Great Recession, buy now, pay later became very popular in the United States. Unlike mortgages, credit cards, or vehicle loans, the product, according to analysts, has not been extensively tested through a significant period of financial crisis.
Despite these reservations, it is widely believed that buy now, pay later businesses will continue to exist. The use of PayPal, Affirm, Klarna, Afterpay, which is owned by Block Inc., and other services is now pervasive in online shopping.
Additionally, the industry's expansion is drawing in additional participants. The tech giant Apple unveiled Apple Pay Later earlier this summer, allowing customers to spread out their purchases over a four-payment period of six weeks.
Desiree Moore, 35, from Georgia said, "I usually plan my PayPal Pay in 4 purchases such that my due dates for purchases land on my pay dates, as the payment dates are every other week."