NEW Fox News articles can now be heard on audio! Mike Gallagher, a Republican from Wisconsin, and Virginia Foxx, a Republican from North Carolina, wrote to Miguel Cardona, the secretary of education, on Friday to voice their displeasure about the lack of openness over the use of American Rescue Plan monies intended for education.
Given the historically low levels of student learning, the letter states, "We are concerned that your department is moving too slowly in its responsibility to provide the public and policymakers insight into how hundreds of billions of federal dollars provided through the Elementary and Secondary School Emergency Relief (ESSER) Fund are being used to address this learning loss."
The National Center for Education Statistics' data, which was made public earlier in September, revealed the first-ever score decline in mathematics among kids in this age group and the greatest reduction in reading scores among 9-year-olds since 1990.
REPUBLICANS IN THE HOUSE ARE INQUIRING INTO EDUCATION DEPARTMENT'S ALLEGED USE OF COVID RELIEF TO FUND CRITICAL RACE THEORY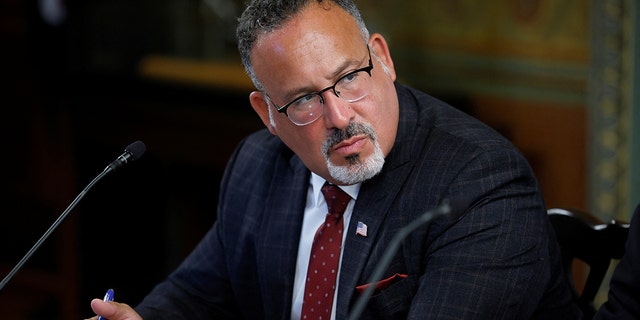 "Because of the massive amount of ESSER money made available by the American Rescue Plan Act, access to this information is very important (ARPA). These money have already been used for initiatives unrelated to the epidemic or academic success. The difficulties districts encounter when weeding out ineffective tutoring services have been addressed in other reporting "The letter carried on.
As part of COVID relief legislation, about $123 billion was given to schools. However, it is unclear how much of this money has been utilized by schools, and an Associated Press report found that some of it was used for athletics.
$15 million in American Rescue Plan funds were used for children's anti-racism and social activism programs.
Cardona earlier in September stated that he believes money from the American Rescue Plan is being used properly.
Cardona stated at a Christian Science Monitor breakfast in Washington, "I do believe the money is being spent adequately, and I would welcome questions from my colleagues on the Hill to show them in their districts even though they didn't vote for it in their districts how the money is being used."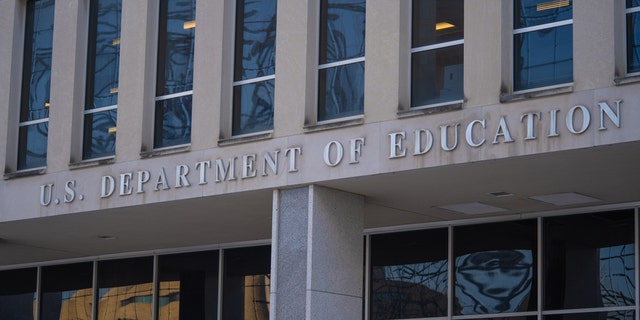 Despite this assertion, Gallagher said that the Department of Education had not given sufficient details regarding the use of the funds.
Despite Congress spending hundreds of billions of dollars to avert this calamity, Gallagher told Fox News Digital that school closures "wiped out decades of academic achievements." "Where did the money go? is a crucial question that is raised by this. The Department of Education is aware, but they haven't given the slightest indication of when they'll make this information public. We need a complete accounting of how these money were used and how much is still available so that we can make sure every dollar that is left is used to assist our students catch up."
According to Foxx, the ranking member of the House Education and Labor Committee, "hundreds of billions of dollars have been pumped through ESSER, but parents, politicians, and stakeholders are left in the dark as to how this money is being used to assist stem learning loss among America's children." The Department should "clean up its act" and fully share the information we are demanding.
Rep. Elise Stefanik, R-New York, who co-signed the letter, said, "I'm calling on the Biden Administration to offer transparency for how hundreds of billions of taxpayer monies are being used to address the tragic learning loss among America's students." "I warned against the catastrophic effects on children's learning and development of Democrats' totalitarian school lockdowns, vaccine mandates, and forced masking advocated by the Biden Administration and Democrat authorities around the country.
A Texas lawmaker attacks a politician who claimed that the controversy around a famous NSBA letter was made up.
"It is clear that they are unnecessarily far behind now that a new school year has started. Im striving to make sure the federal money given to our schools are used appropriately to address this learning loss and prepare the next generation in order to bring these students back on track "Stefanik went on.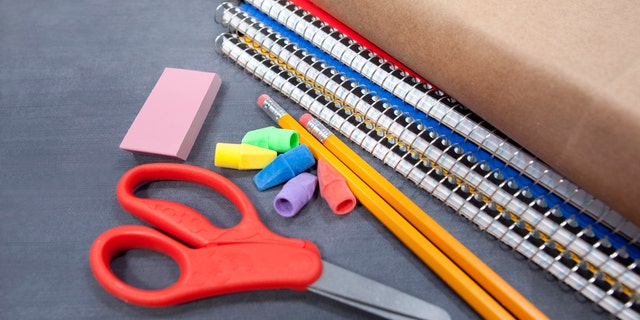 According to a Wall Street Journal study from May, 93% of the monies allotted to education as part of the $1.9 trillion American Rescue Plan were left unutilized. Local districts will forfeit the cash if they do not use or distribute them by September 2024, according to the Journal.