The co-hosts of "Fox and Friends Weekend" are shown how to properly fold the American flag by Max Berry, Katie Lyon, and Wes Lyon, co-founders of Allegiance Flag Supply. They are also shown their company's 100% American-made flags.
NEW Fox News articles can now be heard on audio! Read this article. Putting our hands to our hearts is only one aspect of the American flag salute.
When it comes to actions like folding the flag, there is a proper way to do this that demonstrates respect for our country's most revered emblem.
In an interview with Fox News Digital, board member of the National Flag Foundation and collector of antique American flags Peter Kiem underlined the value of treating the flag with respect.
It's the foundation of our country, he declared. It's what we stand for.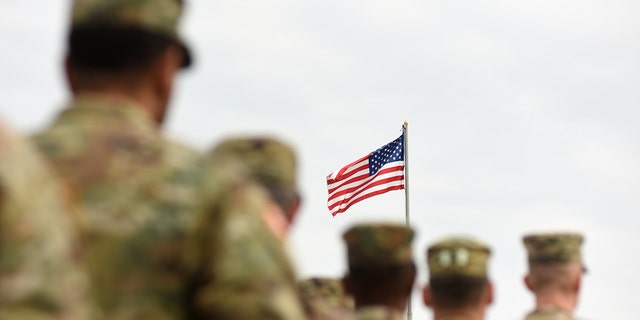 American soldiers and the U.S. flag are pictured here. "The flag is the fabric of our nation," said historic American flag collector Peter Kiem. (iStock)