Nicole Neily, the president of Parents Defending Education, comments on the lawsuit against Iowa schools over its covert "gender support plans."
NEW Fox News articles can now be heard on audio! Schools in Iowa are allowing kids to participate in "gender support plans" without their parents' permission, which has sparked criticism and a legal action.
Nicole Neily, president of Parents Defending Education, outlined the grounds for the organization's lawsuit against an Iowa school district whose rules permit adolescents to make "Gender Support Plans" without their parents' knowledge or permission.
Neily stated to "Fox and Friends First" that activists were "trying to steal our children's innocence away from them, thrusting these thoughts and concepts in at certainly age-inappropriate levels."
These regulations allow "children to make fundamentally crucial judgments about their gender identification without any parental involvement and to subsequently hide these decisions from parents," according to the lawsuit, which was submitted on Tuesday to the District Court for the Northern District of Iowa.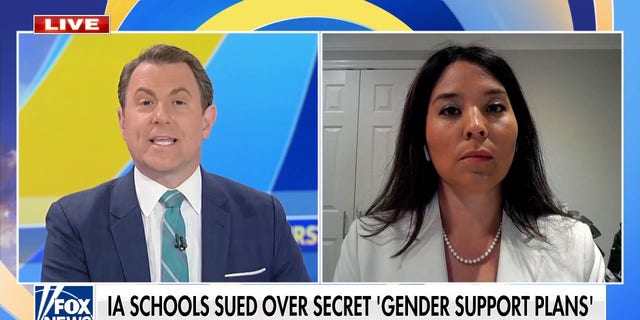 According to the policies of the Linn-Mar Community School District in Iowa, the school can help pupils transitioning to a different gender as early as the 7th grade with the help of a "Gender Support Plan." The plan does not need to be disclosed to parents, and it may even be kept a secret from them in some circumstances.
With the help of this plan, the school can order that the student be addressed by a new name and pronoun, and it can also provide permission for the student to take physical education classes, play sports, and engage in other activities that fit the student's desired gender.
According to Neily, there are campaigners who aim to "destabilize the family" and have a serious agenda.
"The parents are unaware of it. Since you can't turn to your parents for love and support if you don't have any, who can you turn to? Therefore, I believe there are campaigners with a serious objective who want to destroy the family unit. You go to the authorities. The schools are where you turn. You seek for more authoritative sources, "said Neily.
This report was contributed to by Kelsey Koberg of Fox News.
Reporter Joshua Q. Nelson works for FoxNews.com. His Twitter handle is @joshuaqnelson.