NEW Fox News articles can now be heard on audio! Following a narrow 20-19 victory over Texas in Week 2 for Alabama, head coach Nick Saban expressed displeasure with one of his players.
Cameras saw Saban yelling at his team as he ran onto the field to shake hands with Texas head coach Steve Sarkisian.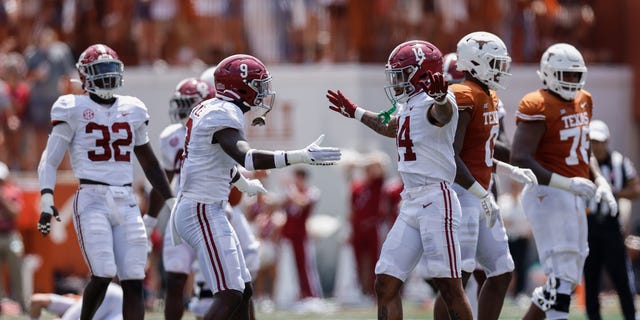 As he sprinted toward middle, Saban could be heard yelling, "Don't do that s—-!"
Ahead of the matchup against UL Monroe, ALABAMAS NICK SABAN GOES ON A RANT: HAVE I NOT SAID THIS ON MONDAY?
It came out that Saban was admonishing a player to avoid making the "horns down" gesture, which is frequently used by opposition teams when Texas is in the game.
On Thursday, Saban defended his decision to reprimand the player after observing what he was doing.
On his monthly radio show, Saban made the "horns down" gesture and added, "I told our players, were not doing this. "Never do it. It is not elegant. We don't need to belittle the traditions of the other squad. Go play now."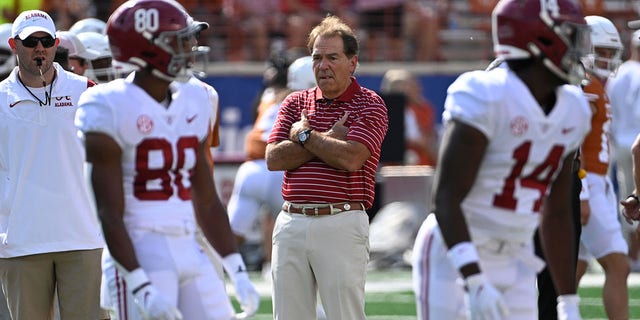 TEXAS MUST BE CAREFUL OF THE RAT POISON, SAYS STEVE SARKISIAN, WHO CHANNELS HIS INNER NICK SABAN.
It works the same way in whatever you do, Saban said. "Whether it's at school, as a person, or as a player, you make decisions. And every time you feel like you're not acting morally, the majority of people who don't act morally just go on and act that way anyhow. Don't do that, then. That ought to be our mantra. And perhaps this will improve the discipline."
FOR MORE SPORTS COVERAGE ON FOXNEWS.COM, CLICK HERE
According to The Tuscaloosa News, Saban discussed the possibility that using the horns down motion during a game could result in a penalty in the week before it was played versus Texas.