Here are the top headlines from Fox News Flash. See what people are clicking on FoxNews.com.
NEW Fox News articles can now be heard on audio! The least shocking revelation of the NFL training camps is that Bill Belichick, the head coach of the New England Patriots, is not a fan of fantasy football.
If fantasy football was beneficial to the NFL, was Belichick asked at his Thursday press conference at the Patriots training camp.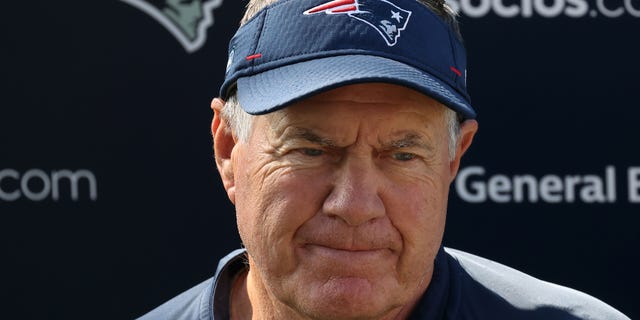 In a press conference during Patriots training camp, Bill Belichick. (Image courtesy of Getty Images and David L. Ryan/The Boston Globe) )
He answered the query in the manner that football fans would anticipate.
Since fantasy football means nothing to me, I really don't have an opinion on it, Belichick stated on Thursday. "We're only interested in winning this game. I therefore have no idea who is popular or not, or who wins or loses. I couldn't care less about that. My only concern is whether we succeed."
Have fun with that, I say.
A young 14-year-old reporter who Belichick had recognized in front of the other media members asked a question about fantasy football.
It will be Bill Belichick's 23rd season as the Patriots' head coach and his second with Mac Jones at quarterback.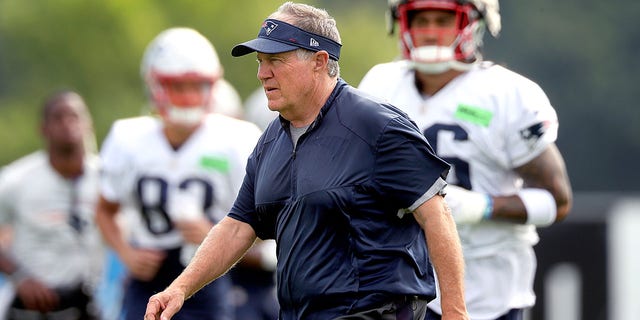 On the practice grounds behind Gillette Stadium, the New England Patriots held their third day of training camp. Coach Bill Belichick strolls between drills. (Image courtesy of Getty Images and John Tlumacki from The Boston Globe)
As Jones gets ready for his second NFL season, Belichick told reporters on Tuesday that he has noticed "great development" from Jones.
"I believe Macs did a fantastic job. He's put forth a lot of effort. He has excellent work ethics in every aspect. There has definitely been an improvement, "He informed the press. He is focusing on his mechanics, footwork, grasp of our offense, opponent defenses, and circumstances, among other things, in addition to his physical preparation and conditioning.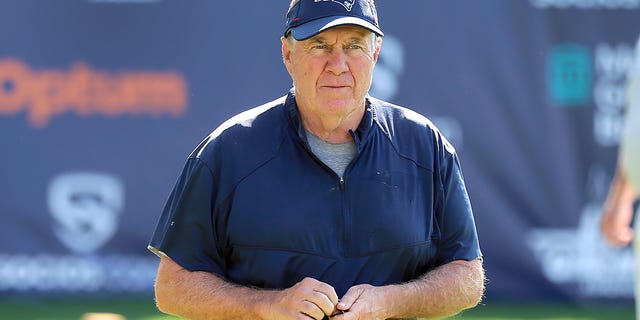 Bill Belichick enters the field during training camp as the Patriots' coach. (Image courtesy of Getty Images and John Tlumacki/The Boston Globe) )
"We discuss each of those topics to varying degrees, with some receiving more attention than others and perhaps some other topics receiving more attention in the future. He's worked incredibly hard, but we can't accomplish it all at once."
On August 11th, the Patriots play their first preseason game against the New York Giants.
Paulina Dedaj from Fox News contributed to this story.
Fox News sports reporter Joe Morgan works there.