NEW Fox News articles can now be heard on audio! Although Pope Francis hasn't given retirement any thought, he has made it plain that he reserves the right to do so in light of his recent apostolic journey's physical challenges.
Following his historic journey to Canada, Pope Francis answered questions from media on Saturday in an effort to foster friendship with the country's Catholic indigenous population. He was compelled to conduct the interview while using a wheelchair, which he routinely used in Canada.
When asked repeatedly by the media if he intended to retire, the pontiff said that he still has not thought about it, but that his trip to Canada was a "test" of his strength and revealed that he was sluggish.
According to Pope Francis, "Whatever the Lord says." "I can resign if the Lord tells me to. The Lord issues the commandments."
THE POPE SAYS THAT DUE TO THE INCREASING PROPORTION OF ELDERLY CITIZENS, SOCIETY DOES NOT "KNOW HOW TO LIVE."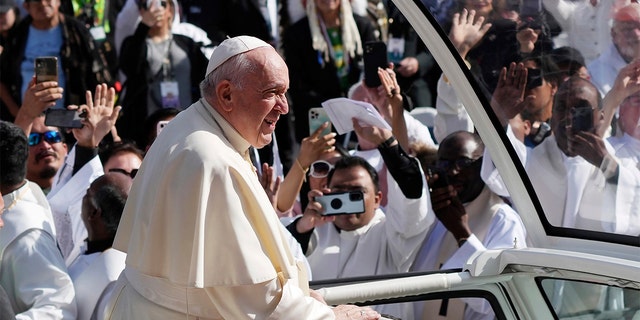 "I suppose that at my age and with this constraint I have to scale down a little bit to be able to serve the Church or, on the other hand, think about the prospect of stepping aside," the pontiff said in reflection.
The statement is significant since Pope Francis has maintained that he has never thought about leaving the throne, which he usually occupies until his death. Pope Francis' resignation would pave the way for three "popes" to coexist in the Vatican at once, with Pope Emeritus Benedict XVI still alive and residing in a former monastery inside Vatican City.
Pope Francis, however, seems to be making an effort to avoid this by carrying on with his responsibilities while requiring significant surgery.
"In my case, knee surgery is not anticipated. Yes, according to the professionals, but there is the whole anaesthetic issue. I was under anesthesia for more than six hours ten months ago, and there are still remnants. With anesthetic, you don't screw around or play "at the press conference, remarked.
PRESSURES OF THE PAPACY ARE DESCRIBED BY POPE FRANCIS AS: "SOMETIMES, YOU FEEL YOU ARE NUMB."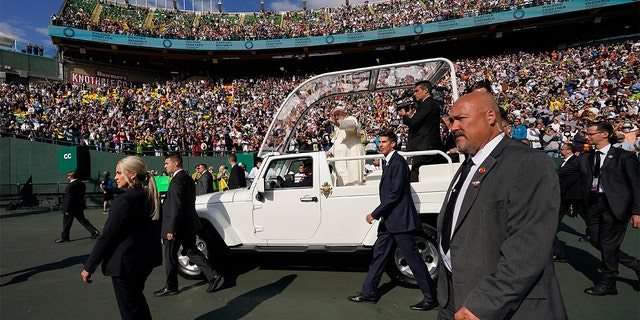 Pope Francis discussed his health and his plans for the future of his reign in a meeting with more than a dozen Brazilian Catholic bishops who were in Rome last month.
According to the Portuguese version of the Vatican's official news service , the pope told visiting Archbishop Roque Paloschi that leaving the Holy See "does not cross his thoughts."
The pope, who allegedly told the bishops that he was dealing with numerous difficulties but that he desired to live the life that God had given him until the end, did not, however, put on a show of good health.