NEW Fox News articles can now be heard on audio! On September 11, 2022, there will be 21 years since the terrorist attacks that killed thousands of American lives, injured countless others, and left behind horrific devastation.
Many Americans will spend the day (and a significant portion of the weekend) considering what happened that day, while others will seek guidance, insight, and prayer regarding the necessity of relying on God in difficult circumstances.
Faith leaders from throughout the country spoke to Fox News Digital about that day and what we should all try to remember as the country honors all those who were killed and injured.
9/11 PROMISE RUN: FOUNDER SAYS ANNUAL RACE TO GROUND ZERO PROVIDES GOD MOMENTS
In reflecting on 9/11, Dr. James Spencer, head of the D.L. Moody Center in Northfield, Massachusetts, remarked, "We recall the fragility of our world and our incapacity to prevent every tragedy proactively."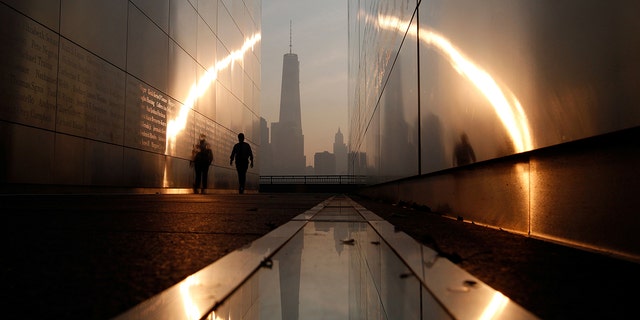 Spencer continued, "We live in a broken society with people who all too frequently consider murder and violence as the answer to the problems they perceive.
We also exist in God's realm, he added.
In the 9/11 attacks, he added, "we should see the tragedy of fallenness, as well as the glimmer of God's image and wisdom in the manner that women and men of all kinds identified evil deeds and banded together to support those injured by it."
THE PHOTOGRAPHERS WHO TOOK THE ICONIC 9/11 IMAGES: THEIR STORIES ARE HERE.
9/11 is a day we will never forget, according to Patti Garibay, national executive director of American Heritage Girls, a faith-based organization that seeks to develop morally upright women through service to God, family, community, and country.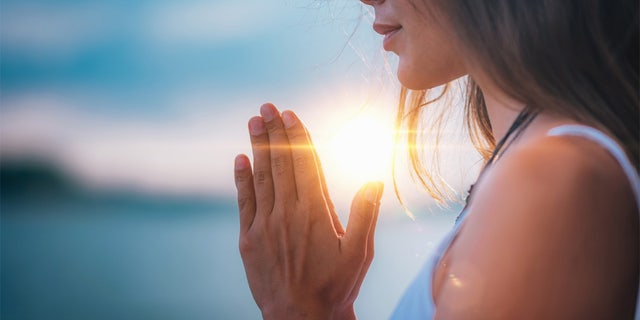 Her daughter's memory of the incident, she noted, "is not of the awful conduct inflicted by misguided terrorists," but rather "of the valiant helpers who, without care for their own lives or health, engaged in a common cause."
"It didn't matter who you were or where you were from on that day, mankind was assisting humanity, according to Garibay. Hope, solidarity, and a revitalized feeling of community and country literally sprung from the ashes."
As a book series highlights American heroes, the LATINO LEADER WORKS TO INSTALL "PRIDE AND COMMUNITY."
Where were you on 9/11 still haunts us today, according to Rabbi Pinchas Taylor of The Ark Torah Study and Coaching Program in Plantation, Florida, who spoke with Fox News Digital.
"The nation's sadness never totally goes away," he said. "We pray that God uplifts the souls of the victims, gives courage to their families, and protects us all from other attacks."
This day was an attack on our ideals and way of life in addition to a physical assault inside the boundaries of our country.
Also from him: "Steel and concrete, as well as consumption, technology, and entertainment, did not build America. America was founded on the timeless principles that each person is endowed with unalienable rights and that they are all created in the image of God."
Every person was made with a purpose, and we all have a common past and future.
Since 9/11, MAINE'S WREATHS ACROSS AMERICA HAS RAISED THE FLAG EVERY TUESDAY: KEEP IN MIND WHAT IT REPRESENTS
"In Jewish tradition, mourning a catastrophe also serves as a catalyst for a call to action, he said. Terrorists may have been successful in stealing innocent lives, damaging property, and rocking our country, but they will never be successful in uprooting our culture."
Our nation's slogan, "In God We Trust," must guide us as we move forward, he continued, and we must be "empowered to be a larger beacon of light and liberty around the world."
We will never forget those who passed away on September 11, 2001, in New York City, Washington, D.C., and Shanksville, Pennsylvania, as well as those who passed away from illnesses related to the attacks in the years that followed.
In this time of remembering, "we stand together as a country to grieve everyone who were murdered or injured in these assaults, and for their families whose lives were changed forever," Bishop Michael F. Burbidge of the Diocese of Arlington, Virginia, told Fox News Digital.
"We also commemorate and respect the bravery and service of all first responders, medical professionals, and so-called regular citizens who risked their lives to assist in any way they could," he added.
He went on, "Please join me in praying for everyone who lost their lives in the 9/11 attacks as well as for everyone who has served in the military ever since, especially this week. We pray that God protects all those who defend our country and grants us His peace as we commend them to His unending love."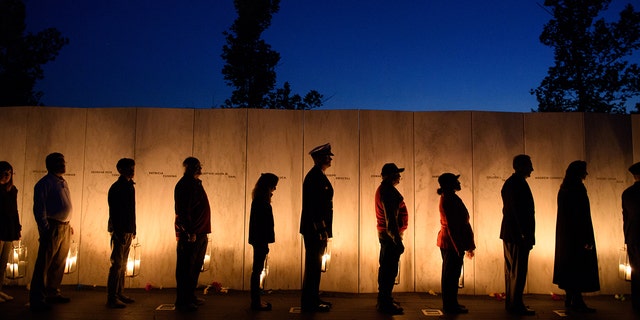 We must, according to Sheri Few, founder and president of United States Parents Involved in Education (USPIE), a group based close to Columbia, South Carolina "revive national pride in America. Americans need to rekindle the spirit of patriotism that was there in the wake of 9/11 and seek to restore national pride."
Added she, "We must be kind to one another, respect one another's differences, and reestablish the solidarity that was so evident on September 12th. May God continue to bless our wonderful country and bring us together without the need for tragedy."
"Do not allow bad to subdue you; instead, use good to subdue evil" (Romans 12:21).
According to Brooklyn, New York, Bishop Robert Brennan, "as September 11th approaches, we find ourselves introspective, remembering the attacks of that day in 2001."
We will never forget those who passed away on that day in New York, Washington, D.C., and Shanksville, Pennsylvania, as well as others who passed away from illnesses related to 9/11 in the years that followed, he continued.
As he reflected on that terrible day, he added, "We saw the worst of humanity in the merciless annihilation of human life."
We "saw the bright lights of the courage of citizen heroes whose bravery cost them their own lives, the courage of first responders who answered the call to serve knowing they were probably risking their lives, and the goodness of people who reached out to support and console one another in the midst of that darkness."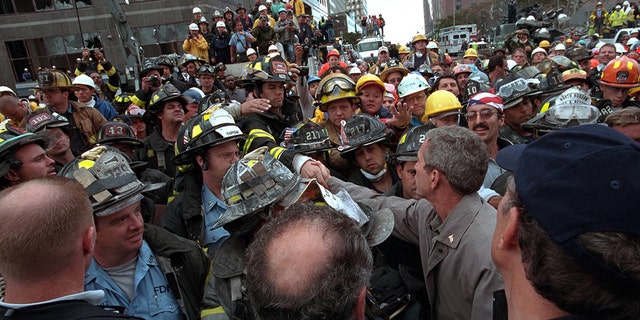 Added he, "We take inspiration from St. Paul's advice to "do not be overcome by evil, but conquer evil with good" in order to maintain hope amidst grief. Rom. 12:21
9/11 Pilot's sister, who perished when hijackers crashed their plane into the Pentagon, remembers her brave and patriotic brother.
Fox News Digital spoke with Mark Hancock, CEO of Trail Life USA, situated in Greenville, South Carolina: "The 9/11 attacks were horrifying. Never should we forget the lives that were lost, the families that were shattered, or the courageous men and women who risked their lives to protect their fellow citizens.
We must never lose the sense of belonging we once felt as Americans, of being together and enjoying our union as One Nation Under God, he continued.