NEW Fox News articles can now be heard on audio! Less than two months remain until the eagerly awaited midterm elections, and recent statewide surveys suggest that independents in crucial battleground areas are much more likely to support Republicans than Democrats.
Tuesday's Consumer Price Index report showed that in August, the annual inflation rate increased to 8.3%. The percentage increased to a 40-year high of 9.1% in June, but then slightly declined to 8.1% in July before rising again later in the summer. Most Independent and Republican voters worldwide say that inflation is a key concern and that it appears to be on the rise, but surveys show that Democrats do not share these views.
Georgians who are registered to vote were questioned about the state's top priorities at the moment. Inflation was the top issue for both independents (43%) and Republicans (73%), according to a Quinnipiac University poll with a margin of error of plus or minus 2.7 percentage points that was conducted between September 8 and 12. Even still, only 8% of Democrats ranked inflation as their top worry, after only racial disparity and election regulations.
Abortion was the greatest concern for 23% of Democrats, but only 12% of Independents and 4% of Republicans agreed. Many Democratic politicians have been campaigning on abortion and criticizing their pro-life rivals for their "extreme" views on abortion since the June Roe v. Wade decision, which gave states the authority to impose restrictions on abortion.
If Republicans turn the MDITERMS into a BIden referendum, Karl Rove warns, Democrats will be in serious trouble.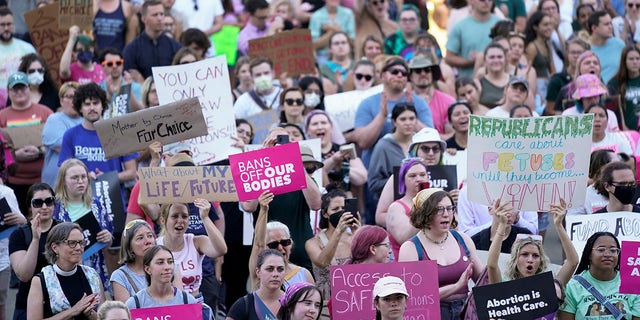 The contest for the open Senate seat in Pennsylvania between Republican contender Dr. Mehmet Oz and Democratic Lt. Governor John Fetterman is one of the most carefully watched this election cycle. The economy is very important to 80% of Independent voters and 94% of Republicans in the battleground state, according to a CBS News/YouGov poll conducted Sept. 6–12 with a margin of error of 3.8 percentage points. However, only 66% of Democrats ranked it as an important issue, which is less than the 74% of Democratic voters who said gun policy was an important issue facing the country.
According to a CBS poll, abortion was a crucial issue for 78% of Democrats, 51% of Independents, and 39% of Republicans.
After the midterm elections, 11 Senate races will determine whether Democrats or Republicans control the chamber.
According to a Suffolk University poll conducted in Ohio, Democratic voters in the state cited threats to democracy as their top concern, compared to only 14% of Independents and 11% of Republicans. President Biden has specifically called out "MAGA Republicans" in a number of recent addresses, calling them "threats to the democracy" and equating their ideology with "semi-fascism."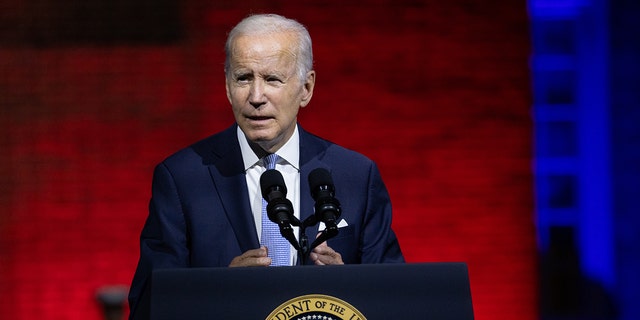 The economy and inflation were this year's top concerns for 43% of Ohio Republicans and 38% of Independents, respectively. According to the study, only 9% of Democrats in Ohio said that their main concern is the status of the economy.
For 17% of Independents, 18% of Democrats, and 7% of Republicans, the most important topic was abortion. The plus or minus 4.4 percentage point margin of error for the Suffolk University poll that was conducted from September 5-7.
According to a Marquette University survey conducted in Wisconsin from September 6–11 with a margin of error of plus or minus 4.3 percentage points, 69% of Independent voters in the state ranked inflation as their top concern. Only 41% of Democrats ranked inflation as their main concern, compared to 92% of Republicans. Crime ranked second on Independents' list of state concerns (61%).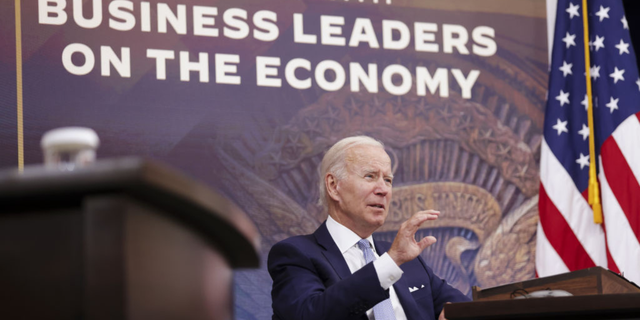 Gun violence was the top concern for Democrats in the Badger State, accounting for 85% of their voters. For 77% of Democrats, 54% of Independents, and 34% of Republicans, abortion was of utmost importance.
FOR THE FOX NEWS APP, CLICK HERE
The most recent surveys revealed that Independent voters' top concern is inflation, while Democrats are more concerned with abortion, MAGA Republicans, and gun legislation. As a result, Independent voters are substantially more aligned with Republican concerns than Democrats are.