NEW Fox News articles can now be heard on audio! Martha's Vineyard received criticism on Twitter for claiming there was a "humanitarian crisis" as a result of the illegal immigrants that Republican Florida Governor Ron DeSantis had brought there on Thursday.
In reaction to the Biden administration's inability to secure the southern border, the governor was in charge of transporting two flights full of illegal immigrants to Martha's Vineyard, according to information provided by the DeSantis office to Fox News Digital on Wednesday.
Democrats from Massachusetts, especially those from Marthas Vineyard, denounced the governor of Florida for using undocumented immigrants as "political pawns" and alleging that the city is having difficulty caring for migrants.
Following the news's first release, the Martha's Vineyards Chamber of Commerce issued an update on the "humanitarian catastrophe."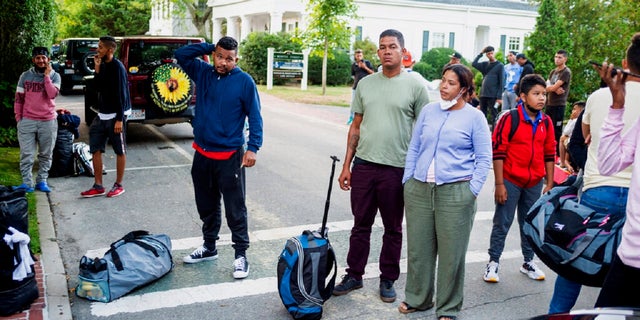 Clay Travis Calls for Tweeting Warrells Martha Vineyard's Instructions to Send Every Immigrant to Massachusetts
Here is an update on the present humanitarian situation on Martha's Vineyard for our island community. We appreciate everyone's ongoing assistance, the account stated.
Twitter users mocked the statement, pointing out that while border communities battle with thousands of people every day, the announcement itself stated that there were only "about 50 individuals" present in the city.
Becket Adams, a journalist for the Washington Examiner, tweeted: "I'm sorry, but it's objectively comical to issue a public notice of this nature for an influx of *50* people. TO BE RELEASED IMMEDIATELY."
"They're claiming 50 individuals being flown to a location that gets thousands of visitors per year as a humanitarian disaster," senior web strategist Greg Price of X Strategies LLC tweeted.
"Wow, 50 unauthorized immigrants brought about a humanitarian disaster on Martha's Vineyard. Imagine the situation that the policies supported by Massachusetts and MV have brought about in areas where hundreds or thousands of illegal immigrants arrive every single day. Ignore them and send more "Derek Hunter, a columnist for Townhall.com, wrote.
Hans Mahncke, host of EpochTV, tweeted: "humanitarian emergency Even terminal stage TDS patients should be able to identify the pearl clutching over a circumstance that the pearl clutchers themselves created and wished for."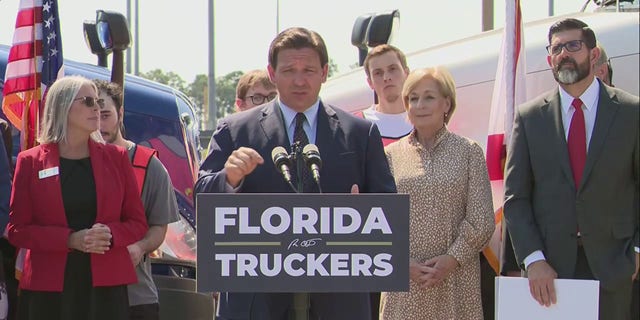 GOP Lawmaker Calls Out Democrats' Hypocrisy Over Migrant Flights: IF THEY DO IT, IT'S OK
"Every summer, more than 100,000 tourists visit Martha's Vineyard. Is the need to house 50 individuals during the off-season a humanitarian crisis?" Alana Goodman, a senior investigative reporter for the Washington Free Beacon, writes.
Former Department of Defense intelligence analyst Jason Buttrill tweeted, "So now it's a crisis." Border states want to welcome the elite from the coast to the problem.