NEW Fox News articles can now be heard on audio! Stephen Miller, a former member of the Trump White House, is criticizing Customs and Border Protection (CBP) for what he calls a "thuggish" response after the agency indicated it would be looking into rogue retweets of Miller's criticisms of President Biden's handling of the border situation.
There is no other way to put it than that these are bullying, intimidation, and repression techniques, said Miller, who is now the president of America First Legal, in an interview with Fox News Digital. "And that is the manner in which their administration is conducted. These violent intimidation techniques are used by them to silence critics."
After the CBP account for West Texas reposted two of Miller's tweets, CBP Commissioner Chris Magnus declared last week that there will be an investigation by the Office of Professional Responsibility.
Miller, a leading immigration hawk, has previously tweeted that "the medias greatest power is its capacity to characterize what is a catastrophic national catastrophe (ie "cops are racist" june 20) and what is not." "We are no longer a republic as a result of Biden's removal of our border, which put an end to nearly 250 years of constitutional rule. The press is quiet."
BIDEN'S BORDER ERADICATION CRITICISM WAS RETWEED, AND THE CBP CHIEF ANNOUNCED A PROBE OF THE OFFICIAL TWITTER ACCOUNT THAT RETWEED IT
Miller's second tweet with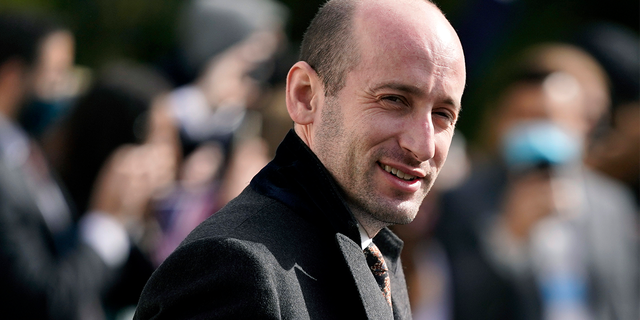 stated that "While the vast power of the state is used against people whose only crime is dissent, violent criminals ravage our neighborhoods unchecked.
The law is now being used against the innocent rather than as a shield to protect them."
Journalists promptly un-retweeted the retweets after they were seen, and the account was eventually deleted and archived.
KAMALA HARRIS' border claim is criticized by border agents, who claim it is "far from secure."
Magnus posted a tweet saying, "Totally inappropriate and disheartening that any CBP Twitter account was used to share hateful, illegal stuff. The content has been deleted, and the account will be deactivated.
He declared, "The Office of Professional Responsibility will look into it." "This cannot occur again."
Miller told Fox News Digital that while he was first unaware of the retweets, he was eventually unsurprised given the widely documented low morale among Border Patrol employees due to the Biden administration's liberal immigration policy.
"I wasn't at all surprised because I can only image the amount of emotion and the ferocity of the resentment within this agency at being told to daily break their oath of office. That is their typical day. When they arrive at a job with a legal and constitutional mandate, their commander in chief and every politically selected subordinate beneath him give them orders to perform the exact opposite of what the law and the Constitution require. And in one of the tweets, I was trying to make that point."
The controversy around the retweets occurs in the midst of a border crisis that has engulfed border towns and cities since shortly after Biden became office. At the southern border, there have been over 2 million interactions, with about 200,000 encounters per month in recent months.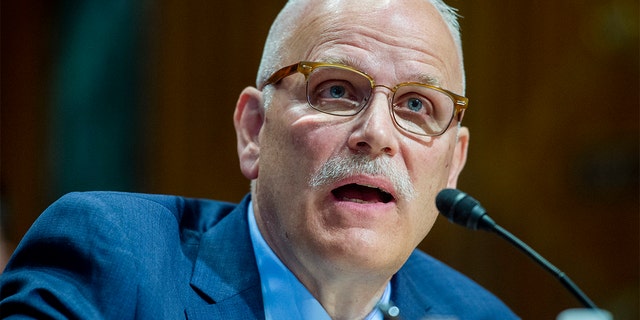 Alejandro Mayorkas, the secretary of homeland security, and Kamala Harris, the vice president, among others, have proclaimed the border "safe," but border agents have complained about the declaration, and Mayorkas has previously experienced their anger.
Miller compared the crackdown and probe to the four years that Democrats had praised whistleblowers under the Trump administration.
We are now living in a post-republic since "President Biden" effectively lit the Constitution on fire, he claimed. "The idea of autonomous persons united by a common Constitution and set of laws has been entirely destroyed. And border agents are expressing some kind of alarm about this illegal anarchy in the most diplomatic manner imaginable. However, instead of doing anything to stop the lawless anarchy, Magnus enters the area and pursues the border officials."
Magnus' promise of a probe came hours before an interview aired in which Harris asked for an amnesty for illegal immigrants already present in the country and referred to the border as "safe."
"I think there is no question that we have to do what the president and I asked Congress to do, the first request we made," Harris said on "Meet the Press" on Sunday. "Pass a measure to create a pathway to citizenship." "The border is safe, but our immigration system needs to be changed, especially during the last four years before we got in."
The administration has "taken unprecedented action over the past year and a half to secure our border and construct a safer and orderly process system," said to White House press secretary Karine Jean-Pierre.